About Coo
lG
Connect | Communicate | Collaborate
Create a boundary-less educational platform for school management, teachers, parents and students with a focus on growth and delight of school management; continuous learning and engagement of teachers and students; fulfillment of parents.
" A catalyst for the better learning, brighter tomorrow "
" EdTech revolution up to the bottom of the pyramid "
Read more
Cool G: Best School Management Software
Company
CoolG School ERP is the most valued school management software for the last 5 years and is also trusted by more than 1000+ schools across the country, it includes self-service web portals as well as apps for teachers, parents, and school management.
Our School ERP is a customized cloud-based online software that manages the school's daily operations and administrative tasks effectively.
Moreover, CoolG School ERP is easy to use so that any person from school staff who has access can manage the portal easily.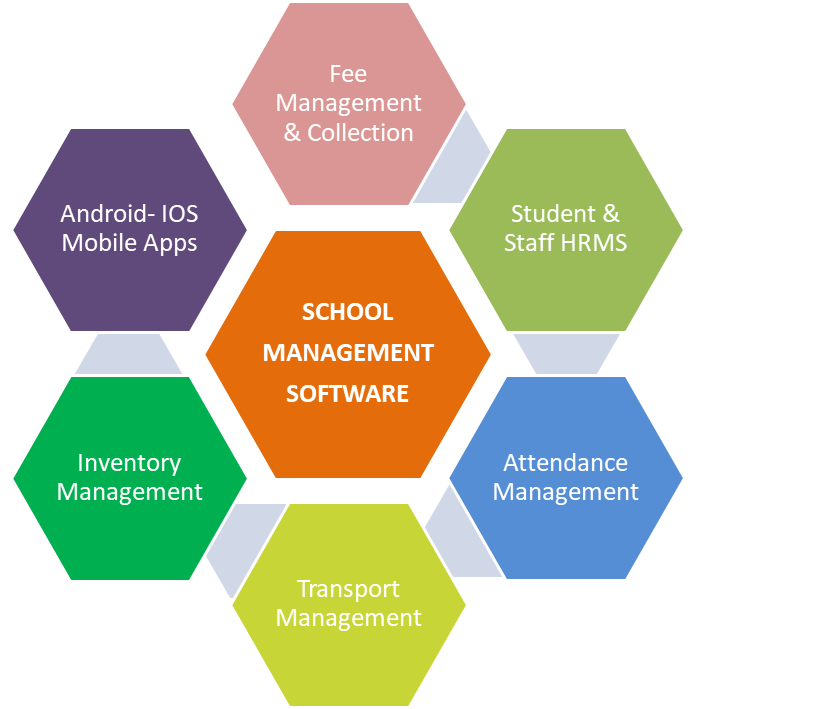 School Management
Software
School management software covers all aspects from Student Life cycle management to Academics/Exams, to Finance, to HRMS, to Alumni management.
CoolG Cloud-based School ERP modules to manage all school management operations such as:
Administration and Guidelines Management
Inquiry Management
Registration/ Admission Management
Fee Management
Transport Management
Student Examination System
Staff & Student Information and Attendance
Payroll Management
Library Management
Inventory Management
Time Table
School/ teacher diary
Mobile APP for Parent & Staff
CoolG ERP Modul
es
ERP modules to manage all school operations such as student-staff HRMS, Fee management and collection, Report card automation, Attendance management including integration with RFID, ready integration with Transport Management solutions enabling GPS/GPRS Enabled Vehicle tracking & alert system, New age Library and Inventory management including procurement and invoice handling
CoolG Parent Connect
Single engagement platform for school management, teachers, parents and students.
Analytics
ERP best practices, pre-built dashboards, reports, and metrics
Fees Management
Online Fee Payment is the most convenient and effortlessness of Fee Collection process.
Inventory Management
To manage warehouse and stocks which calculates surpluses and other important planning metrics
HRMS
To facilitate the management of all resources in an organization: finance, inventory, people, etc.
Multi Branch Management
Online Learning, Content Sharing & Assessment platform for Secondary and Senior-Secondary Students
Read more
Introducing Our New Product
Study Bud
dy
Covering variety of concepts across pedagogies, relevant to each great in an organized and structured manner
CoolG Servic
es
CoolG is managed by a team of qualified, committed and experienced professionals with rich exposure to Technology, cloud & marketing. We offer customer-centric technology services & marketing solution which will cover all your organization needs.
We Love to talk
Our software and our service will help your organization to grow. We love to discuss on growth that's why our initial consultation is always free. Book a demo of our product or give us a call for enquiry about our services